ICT & Biotech, Startups/
Ukkö Robotics
Background
Ukkö Robotics is a Winnipeg startup that aims to transform the traditional barn, making pasture-based farming more accessible and efficient with the help of today's technology. They specialize in manufacturing an all-in-one autonomous poultry tractor that falls under the company's Rova Series. With the September 2018 launch of Rova, Ukkö Robotics approached Relish to help them build their brand and develop a comprehensive go-to-market strategy. The goal? Create awareness of the Rova brand through consumer education and a variety of marketing tools and tactics—helping Rova become known in the agriculture sector worldwide.
The Opportunity
Relish implemented an impressive brand strategy that included the development of a logo, tradeshow display, website, video and additional marketing tools. With less than four months to execute the strategy, Relish worked at a fast pace to meet and exceed the expected requirements.
A multilingual e-commerce website was developed to include a calculator for users to determine ROI, optimized website language for SEO relevance and an easy to manage CMS and integrated CRM. Relish developed a video that focused on Rova's value proposition, utilizing 3D graphics, motion graphics and video footage for use online and at trade shows.
Key Services Provided
Think
Marketing & Communications Strategy
Brand Strategy
Concept Development through Rapid Ideation
Wireframing & UX Design
Make
Brand & Identity Development
Graphic Design, Illustration & Iconography
Style Guides & Toolkits
Website Development
Video & Post Production
Copywriting
eCommerce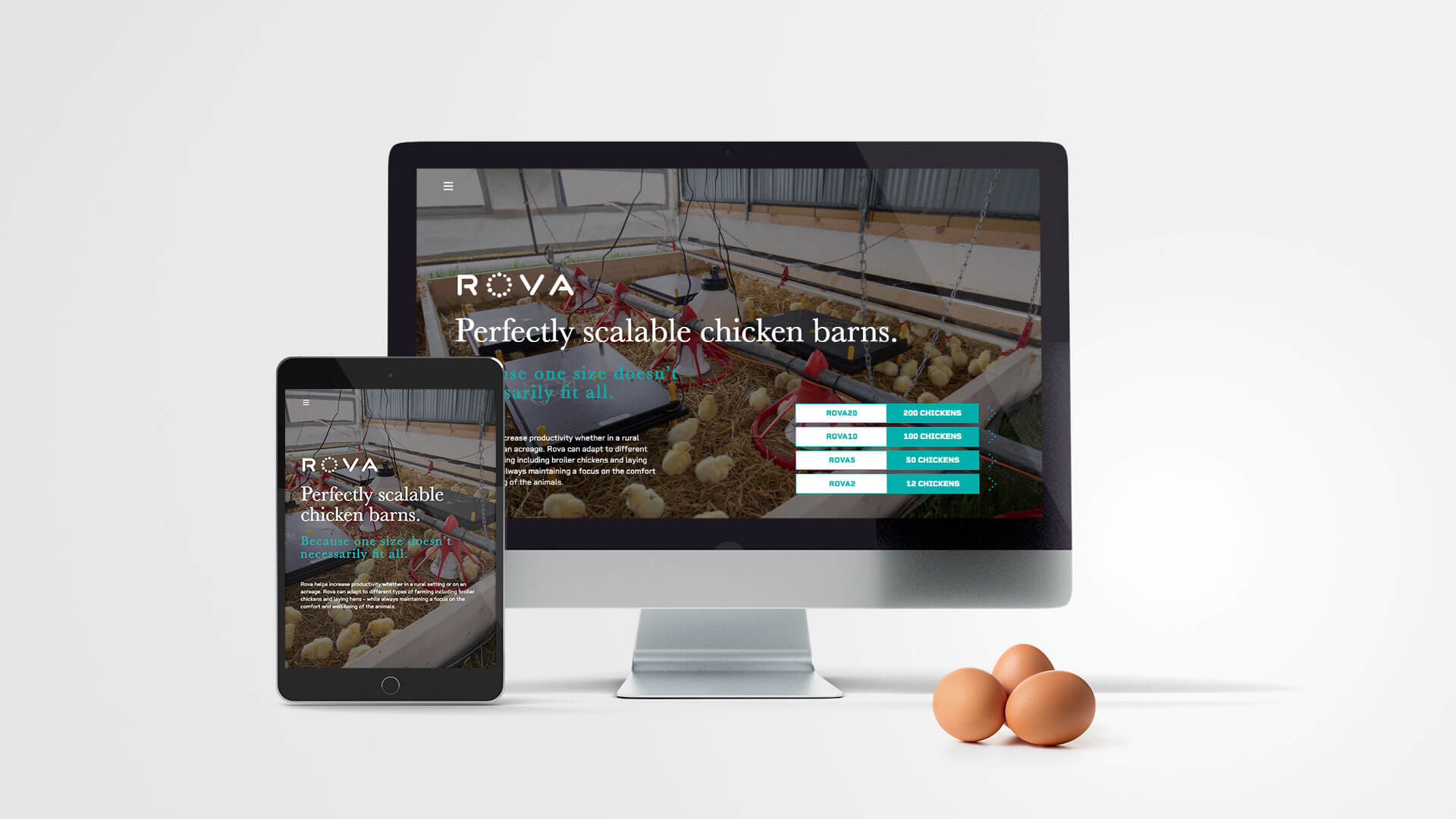 The Result
As the launch of Rova grew closer, a media release was sent out to local and national outlets which included key messages about Rova.
The local launch event was a success, attracting over 100 VIP guests and media exposure Canada-wide.